Moonlight: Haunted
Song: Haunted
Artist: Evanescence
"Sometimes, the past doesn't just catch up with you. It haunts you."
I know, Evanescence is one of those bands that have been vidded to death, and yap, even from me. Still couldn't resist using one of their songs again and make my 4th vid using one of their songs.
This once again is one of my Alternative Universe vids. It has a story, yap, but I can't really say what it's about without giving away plot spoilers. I guess you just have to watch!
This video was originally intended to premiere at East Coast Moonlight Con in September '08 but alas, they forgot the disc and it wasn't shown. I decided to sit on this for a little while and then entered this in the Mix and Match contest at Driver Picks The Music. Since that contest is finally over, the vid is ready to be shown to the public!
Download 26.05MB file here or stream below the cut.
d
d
[flashvideo filename=mvs/haunted.flv height=208 width=368 displayheight=208 /]
d
d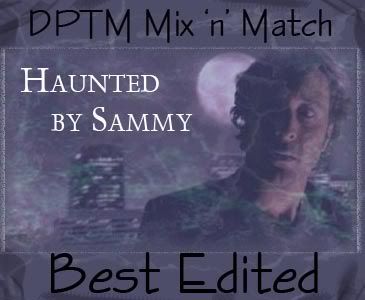 d
d
d
d
d
d
d
d
d
d
d
d
Posted: November 10th, 2008 under Moonlight.
Comments: 5
5 Comments »
Trackback responses to this post