Moonlight: Mick St. John (movie trailer)
Song: If I Was Your Vampire
Artist: Marilyn Manson
Spoilers: none really
Enjoy the trailer for Universal's new supernatural movie "Mick St. John", coming to a theater near you soon!
I love doing trailer spoofs. I haven't done one in a while though and never one for Moonlight. When I stumbled upon the "Max Payne" trailer though a few days ago, it just kept nagging me to redo it for Mick. Once I found out that the song used in the trailer was Marilyn Manson's song "If I Was Your Vampire", I was totally sold. Talk about coincidence! At first, I wanted to stick as close as possible to the "Max Payne" trailer but I gave up pretty soon and just told my own story. The only thing the two trailers still have in common is the music.
Download 12.87MB file here or stream below the cut.
d
d
[flashvideo filename=mvs/msj.flv height=208 width=368 displayheight=208 /]
d
d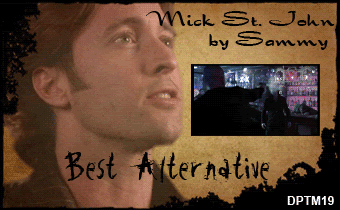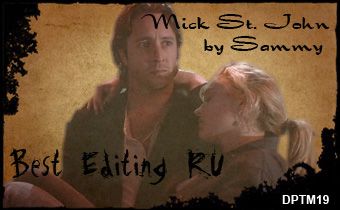 d
d
d
d
d
d
Posted: August 18th, 2008 under Moonlight.
Comments: 9
9 Comments »
Trackback responses to this post