Fringe: Stolen Lives
Song: You're Going Down
Artist: Sick Puppies
Extra soundbytes: freesound.org
"They're trying to convince me I am someone that I'm not."
This is a mock-up trailer for a new show called "Stolen Lives". I based the idea for it on what's happening to Olivia in season 3 of Fringe. If you haven't seen that season yet, I suggest you stay away from this vid.
All extra audio was edited and assembled by me, with the help of sound clips taken from the above source (check it out, it's a great source!). Credit for recording those sounds goes to the people who made them.
I think I also have to mention that I was inspired by the trailer to Wes Craven's new movie "Soul To Take" which features the same song. I thought it was a perfect fit for my storyline.
Spoiler alert for up to episode 3×04 of Fringe.
Download 34.6MB HQ mp4 file here, download a 10.2MB LQ wmv file here or stream below the cut.
d
d
[flashvideo filename=mvs/sl.flv height=208 width=368 displayheight=208 /]
d
d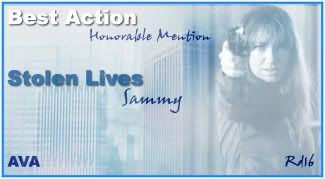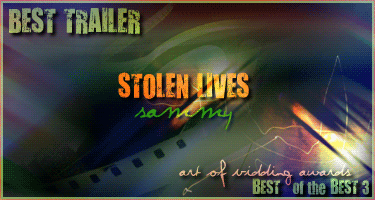 d
Posted: October 15th, 2010 under Fringe.
Comments: 1
1 Comment »
Trackback responses to this post